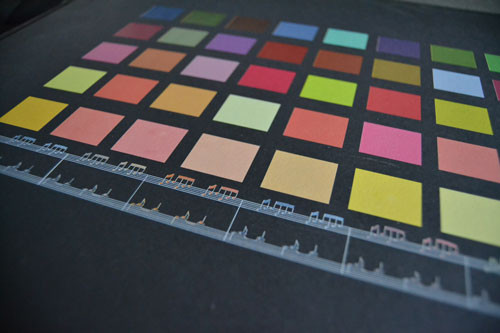 Colormusik is the visual representation of the emotional and architectural structure of classical music.

Colormusik shows the "inner workings" of compositions - melodies, when weaving together, produce the mysterious feelings of elation we get when we hear it.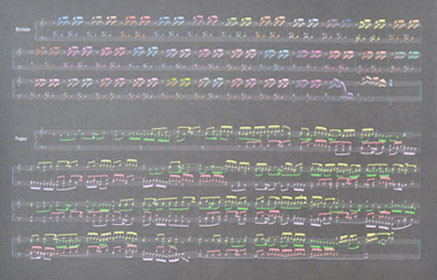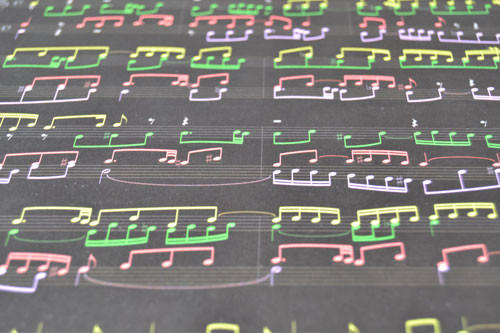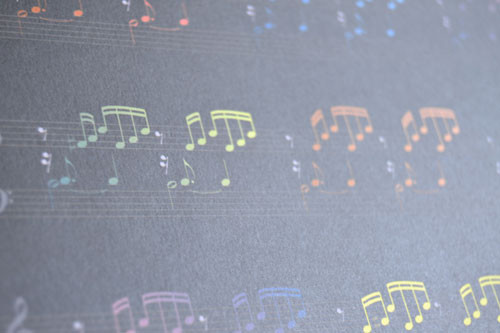 The color palette is both educational and therapeutic, being based on rules of color theory and music theory.
Colormusik was written to ease visual and mental strain on both digital devices and paper.
About the author
The author of colormusik is a pianist who heightened his sensitivity to the emotional content of music by writing software that visually shows beat batterns of romantic music. Specifically, Chopin:
 

The software is part of his doctoral dissertation, contains 432 interactive musical examples, and is a complete aural training ground for any student of music.
Dr. Willis Glen "Chip" Miller, III is a student of Ruth Tomfohrde, Nelita True, Landon Bilyeu, Wesley Ball, his mother, and a myriad of other musicians, data engineers, artists, and other human beings. His recordings are available online here, here, here, here, and here. He is the designer and author of unequaltemperament.com, a site devoted to the preserving the art, science, and history of piano tuning. He teaches and tunes in New York City, Washington DC, and Richmond, VA.