Second Childhood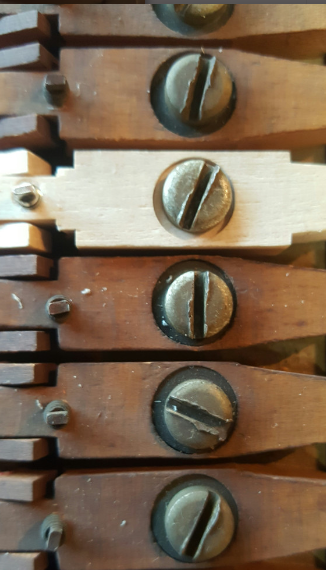 My fieldwork as a piano tuner takes many forms. On any day, I could be in a penthouse in midtown Manhattan, or the basement of an elementary school in Harlem. This particular call took me to the Bronx, to clean up after a concert in which the pianist was a little too eager on this antique instrument.
This piano has been a favorite of mine for about a year. My introduction to her was by was of her owner's daughter, whose unfortunate task at that time was clearing her mother's estate. My work was to "tune 'er up" and present her as best as possible to a new home.
Like a pet bereaved of its master, the instrument sat quietly for a few weeks. Schedules and proposals came and went; phone calls were made, returned, and not returned. Then a call from the right person came at the right time, and she was in a new place the next day.
Her new home is not a penthouse in Midtown. Nor is it in the basement of a Harlem elementary school. She made it through her debut on what what some call the rough side of town - and proved she can still sing with the next generation.