From darkness, sound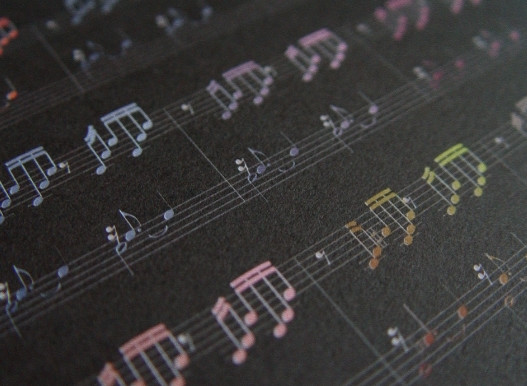 Darkness gives way to light patterns, so silence brings sound.
This is one of my favorite views of Bach's Well-Tempered Clavier, Prelude to Book 1. It shows predominately blue - a key of comfort and peace.
This view has also become the iconic representation of colormusik - perhaps it is the juxtaposition of the warm and cold colors that sets it apart.
Pianists who have felt these sounds know the sensations of fire and calm. The appearance of icy-cold pink colors and orange-red against the blue shows the range of Bach's palette in this 35-measure work of art.

Purchase the Prelude